On P.E in the football field i took this photography. There boys playing soccer to see what team wins. As you can see the two boys fighting for the ball and see the ball flew a little. I took this because it seems interesting people play and how i you see to pole at the end i think it would seem a little good
In a elective room in piano see there's two girls playing piano seems peaceful. I choose this photography because it looks good and the girl with the one braid hair is in her own thoughts and the other girl in the back looks like she just enjoying her time. They were playing a song her teacher told to.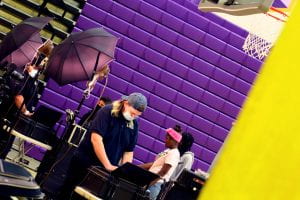 This was inside of P.E they were taking photo's of people that didn't do picture day and had to make up for them. They are all in their own business and doing their thing. I choose it because i just liked it that's didn't think any of it just seem people doing what there supposed to do.